Choosing Office Space
You're in the market for choosing a new office space! It is an exciting time and the choices you make can impact your business operations, staff morale, productivity and brand value. It's an investment in your company and you want to make sure it is worth it for the future of your business.
So, we have created our top 10 factors to consider when choosing an office space.
If you're relocating, think about what works for you in your current office and what doesn't, this can be an excellent basis for deciding on an office that works for your team and clients.
1. Location, Location, Location
So important, we have put it in there 3 times. It may seem like an obvious one, but it is still important to mention. The type of business you own will be pivotal to your decision making and the need to be visible.
Choosing a central location that is an easy commute for employees and accessible to your clients should be high up on the checklist. Is the building easy to find? If the new building is hidden down an unmarked road, it may be difficult to access for suppliers, couriers and even clients. Where are your competitors located? Pitching a new office next door is probably less than ideal.
If your staff can get there easily and your clients can too – then you're already halfway there to choosing an excellent space.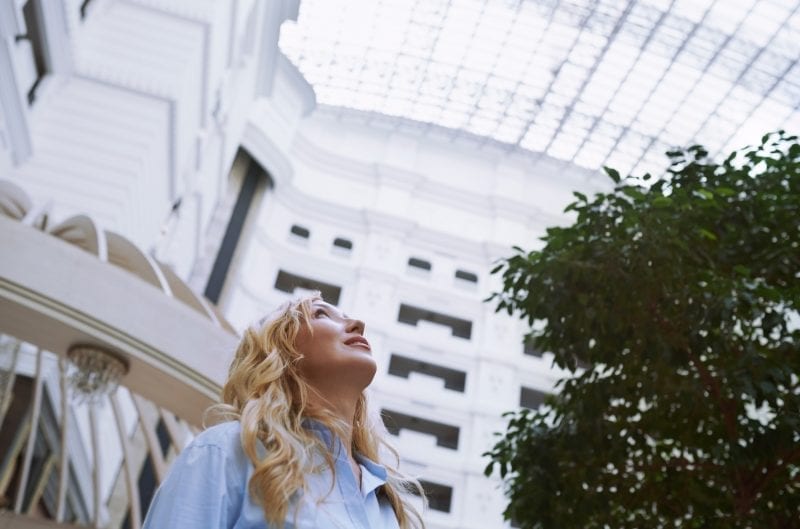 2. Additional work or planning permission
You've found an amazing location, settled in and all of a sudden there are road closures and major works going on. Disruptions to the building, infrastructure, road or even transport links can impact the running of your business and can even be costly.
To avoid and plan for such occurrences, research the local area to find out if there are any planned works going on in the near future that could disrupt your activities.
3. Space and stations
Again- seems obvious. As a very general rule, it's normally recommended to have 70 square feet per person. However, you know your business best. If your employees need bigger desks or more storage for example, then up this figure appropriately.
What kind of space you need will be very dependent on your companies' daily tasks, do you need a collaboration space, meeting rooms, a decent breakout area? Our recent blog goes into more detail about creating a productive office space- pretty useful is you're looking to get the most from a new space: https://navarre.london/top-5-factors-for-creating-a-productive-office-design/
4. Accessibility
Train links, tubes, buses, car parks- does the space have decent transport links?
Are new premises easily accessible to staff and clients? Is there disabled access?
An office in an industrial park might be a cheaper option, but it is no good if potential clients can't get to you. Of course, if your company relies on footfall then a central location is important.
5. Local Amenities
On the whole, people spend around 70% of their time at work. For employees having access to local amenities can make a huge difference to their overall morale.
What is close to the office? Are there local shops? Eateries? A gym? Somewhere to walk to break away from their daily tasks for a short while?
All of these things are important to keeping your staff happy. A happy workforce is a productive one!
6. Stay Connected
There aren't many businesses nowadays that can function without a decent internet connection.
Some offices particularly managed or serviced offices, generally, include internet access as part of their rent. The quality of this is important though There's no point paying for a service that is being interrupted constantly or cracks under the strain of a, particularly busy day.
Infrastructure doesn't just mean the internet, either. What about postal services or telephone connections, landline or mobile. Are there other local businesses in the area that you could ask about these?
7. Style
Judge a book by its cover
A huge 78% of people judge a company by their premises. Surprising when you think about it, especially at the look and style is something often pushed to the back of people's minds. Office space can be really helpful as a branding tool and it should reflect your company's core values and culture.
Here are a few things to consider:
What other businesses operate in this area?
Is it in line with the industry I'm in?
Does this office allow me to customize or brand the office space at no extra cost?
Would I be proud of posting interior pictures of this office space to our website?
If you're answering no to any of these questions, you might want to reconsider.
8. Value for money
If it looks too good to be true- it probably is
The price of somewhere is always going to be one of the most important factors in your decision-making process. If money was no object it would be a very different process. However, if you spend too little you may end up with a space you aren't happy with and too much one you cannot afford.
Consider your budget and look very carefully at what is included:
Business rates
Utility bills
Cleaning
Insurance
Parking costs
To name a few, check about any hidden costs. As they can add some serious overheads to your business.
One of the things to consider is how green is the building? As well as protecting our planet for future generations, a green building is also an economical one. Renewable energy supplies can significantly reduce your bills.
9. Future Proof
Get a space that can evolve with your business
Where do you see yourself in 5 years? Will the space stand the test of time and be able to keep up with new and emerging trends? Can it accommodate a growing workforce?
An office is an investment and moving is one you don't want to be repeating every couple of years. Ask yourself, can the areas be adapted and moved in a flexible working manner to suit employee demand and productivity? Can this space grow with my business?
If it's a yes- then you may have found it!
10. Check the small print
Before you sign any legal agreement seek professional advice. If the terms lean heavily in the landlord's favour, then it raises alarm bells. What is the process of changing the building's interior?
Enquire about the length of a lease too. The last thing you want is to get settled into a new space and find out the landlord is increasing the prices or bringing in a new tenant. If you are aware of these from the beginning, it can give you more room to negotiate.
If you want help and advice on choosing an office space that will work for your business, get in touch with one of our experts who can help you make an informed choice.