Office Redesign
Every office at some point will need an office redesign. If your office is stuck in a time warp, then investing in a refurbishment could not only raise your profile but boost productivity and retention.
What are the top 5 giveaways that your office is in need of a redesign?
1. Outdated Office
If your office looks exactly the same as when you first moved in, then it might be worth considering a refurbishment. An office that looks like a 90's throwback will no doubt give your clients the same impression!
Brand
Have a look around, is your work environment a true reflection of your brand? Can anyone who comes through the doors really understand what your business stands for? For customers and employees, an office that embodies your overall values is so important. If your office looks exactly the same as when you first moved in, then it might be worth considering a refurbishment.
If you're considering or undergoing a re-brand, then your office design and décor may need changing to reflect this transformation.
Technology
It could be that the office technology is no longer up to standard for customer meetings, collaboration or simply the older, slower computers that are a constant cause of frustration.
Furniture and décor
With employees spending 8+ hours a day in their respective working space, it not only needs to conform to the health and safety standards, but it needs to be comfortable. A modern office that cultivates productivity as opposed to small cubicles with stained white dividers- we know which one we would prefer.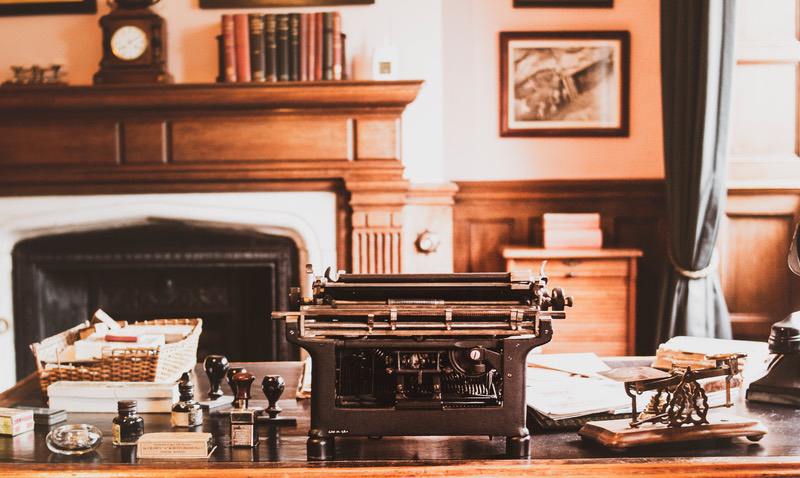 Competition
A newer competitor may have a more up to date office design that can quickly make yours seem dated. Consider first impressions and the impact this could have. A refurbishment can give you a boost against fresh competition.
2. Low Productivity
The environment where employees work has a huge impact on their morale and overall productivity. Poor lighting, workspaces are not fit for purpose, inability to communicate effectively with the team are among just a few of the reasons. With multiple studies into employee wellbeing and productivity, a well-designed workspace will not only improve existing staff productivity but increase retention and attracting top talent!
If you want to know more about creating a productive office, have a look at our top 5 factors for creating a productive office.
3. Lack of Space
It's not unusual when you're heading up a growing business for things to become a little squashed. New employees joining the ranks and desk spaces becoming like gold dust! While the only option may be to move, don't be too hasty in your decision. An effective refurbishment of your current space could accommodate your growing staff.
4. Underutilisation
Does your office have a few dark corners or rooms gathering dust? Then you might not be using your space to your best advantage or getting the most from your workforce.
5. Cultural Shifts and trends
Over time offices change and so do the people in them, this means you could see a radical culture shift. As expectations change, whether this is flexible working or need for private areas having an adaptive office space means you can easily suit a changing culture.
At Navarre London, we offer a full-service fit-out and refurbishment service. Specialising in working in high risk and occupied environments, we can undertake a complete refurbishment to the highest standards with minimal disruption.